Digital transformation is moving at a faster pace and shows no signs of slowing anytime soon.
With this growth, the demand for resilient, accurate, and timely IT operations (ITOps) is also increasing. As hardware and software become more powerful, they become more intricate, increasing the need for the ITOps teams responsible for managing them.
According to Gartner, the increasing complexity in IT environments and data management costs are becoming primary concerns for many service providers. Also, the proliferation of disparate monitoring tools has made it challenging to obtain end-to-end visibility across the service or application. Other pain points, such as the increased time spent on incident management, database replication issues, and outage of unknown origin, lead to huge revenue losses for service providers.
To overcome these challenges, service providers must adopt Artificial Intelligence for IT Operations (AIOps). AIOps is a software platform that uses Machine Learning (ML) to enhance a broad range of IT operations, including performance monitoring, event correlation, and analysis. AIOps can predict the next outage before it occurs and resolve it without human intervention. In addition, AIOps' data collection and analysis capabilities can employ ML to current and historical data trends, creating highly accurate forecasts of future outcomes, thereby lowering the total cost of ownership and accelerating the return on investment.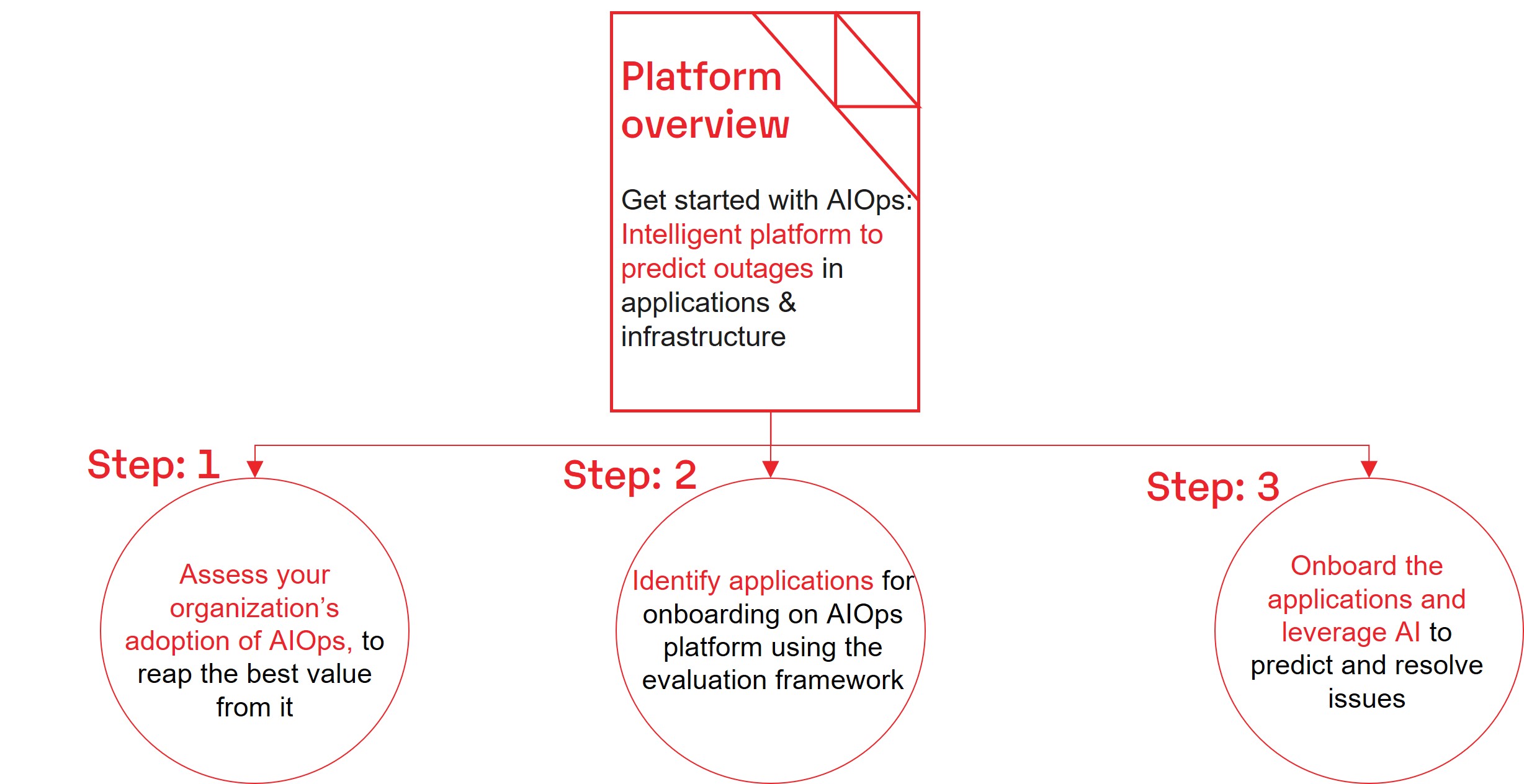 Fig: AIOps implementation approach
Because of AIOps' capability to intelligently collect and analyze IT operational data, it is an invaluable asset in a variety of actions and solutions. Here are the three key benefits of AIOps, delivered to enterprises:
Transition from a reactive to a proactive approach
Deliver superior user experiences with predictive analytics
Improve Mean Time to Identify (MTTI) issues and Mean Time to Resolve (MTTR) the incidents
Launching AIOps requires a unique approach depending upon your organization, its capabilities, and its needs. This insight provides a 3-step strategy to effectively implement AIOps, detect incidents before they impact users, automate the response, and prevent recurring issues.
AIOps employs ML to current and historical data trends, creating highly accurate forecasts of future outcomes
Authors:

Sakthivel D, Director
Sreedhar S K, Associate Director
Ramesh Ram, Assistant Vice President
Simon Nadar, Senior Program Manager
Rohit Karthikeyan, Manager – Strategic Insights