Prodapt today announced the appointment of Ramanathan as the new Chief Financial Officer. This is one of the most strategic appointments for the company in this financial year.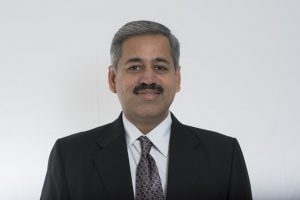 Ram will be responsible for the entire financial operations of Prodapt globally – including financial and business planning and reporting, global accounting, taxation, compliance, banking, and de-risking. The finance and operations teams including administration, travel, purchase, and legal functions will be reporting to Ram.
Ram is a senior executive with about two decades of rich and diversified experience in the IT/ITES industry in the areas of taxation, business reporting, budgeting, mergers & acquisitions, capital budgeting, and working capital management. Till recently, Ram served as the VP and Company Secretary for Microland, Bangalore. Prior to Microland, he served as the CFO and Company Secretary at Subex for over five years. He has also worked with Netsol and Redington in the past.
During his tenure, Ram played critical roles in successful deployment of full-fledged real-time ERP systems for multi-geography/multi-currency companies with subsidiaries and managed the setup and running of complex multi-country financial systems and processes. Ram has experience building strong financial systems around the adoption of several complex financial and reporting standards for publicly listed companies and the compliance of various statutes. In addition, he worked with business leaders in chartering the successful growth of the company without compromising the financial diligence and cost focus.
Ram is a Member of the Institute of Chartered Accountants of India (ICAI), Institute of Company Secretaries of India (ICSI), and the Institute of Cost and Management Accountants of India (ICMAI).