Use proven tools and techniques to improve the efficiency of Technical Assistance Center (TAC), reduce inbound repeat calls and customer trouble tickets
Today, telecommunication is no longer limited to voice. In the past few years, the industry has rapidly grown to accommodate multiple services. In this era of multi-play, service providers in the connectedness industry are adding various services to their catalog, such as voice, messaging, broadband, IPTV, DTH, VAS etc. And to support these services, service providers have technical assistance centers (TACs) to help customers resolve issues related to specific services.
However, service providers have been facing challenges in maintaining and improving the efficiency and productivity of TACs as much of their efforts go into non-value-adding (NVA) tasks causing resource wastage. NVA tasks can be classified into following categories: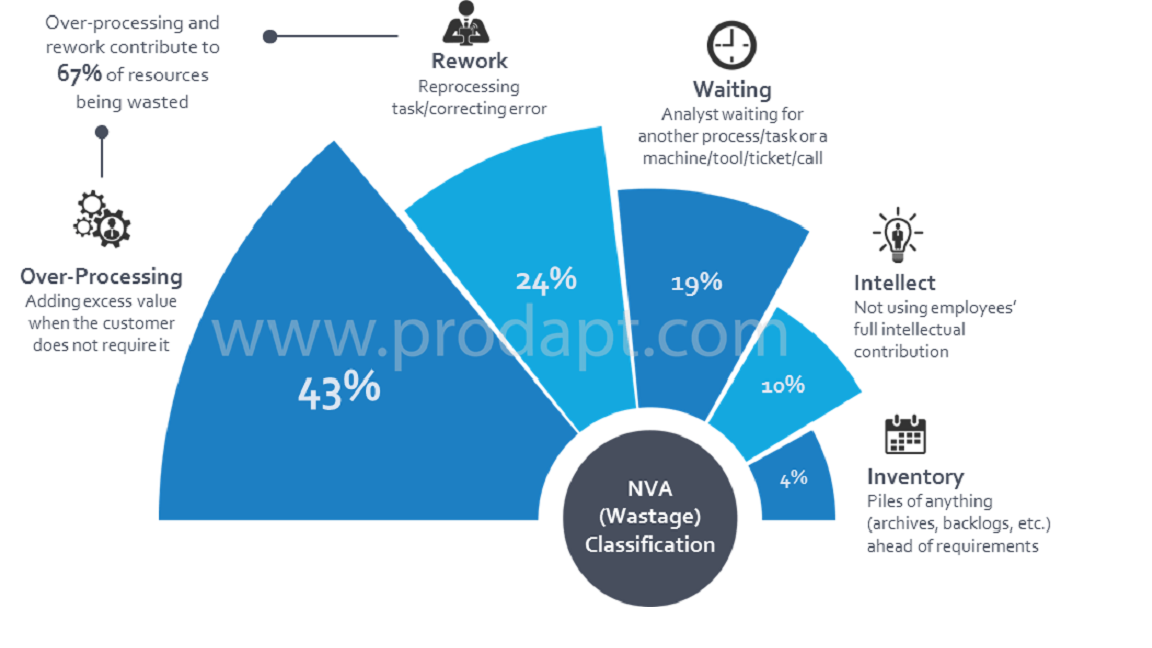 Figure : NVA Waste Classification
Further analysis of NVAs (over-processing, rework, waiting, etc.) shows that managing a high volume of inbound repeat calls and tickets and operating with distributed tools are the major challenges of a TAC.
To mitigate these challenges, service providers must explore innovative and field-proven tools and techniques, including robot-assisted screening, Proactive Network Analyzer etc. By implementing these techniques, service providers can easily realize a 30- 40% reduction in inbound repeat calls and customer trouble tickets.
"In a typical service provider's technical assistance center (TAC) landscape, many tasks are NVA (non-value adding), leading to resource wastage"