Site reliability engineering for the connected world: Revolutionize your IT Ops
Modern business cannot afford the conflict between the urgent need to manage a dynamic situation and the strategic need to build for the future.
In today's new-age markets, every major business is tech driven and, data is its backbone. Its IT success depends on its ability to develop, test, and deploy features (or products if you're a pure tech player) at scale and at a faster rate than competitors. The speed at which changes roll out should match customer expectations, else you risk irrelevance.
For example, a business rolling out new products must contend with the constant tussle between the development side, which writes software, and those who run it. DevOps principles seem to alleviate the situation, as they spell out a way to harmonize the two silos. Perhaps your company has crossed this bridge.
But this perfect picture may not match your reality. Incidents and downtime may undermine the DevOps effort, forcing resources to manage them. A meltdown of IT Operations (ITOps) can bring development to a dramatic halt; or many small ones can bleed your operations to a state of stagnation.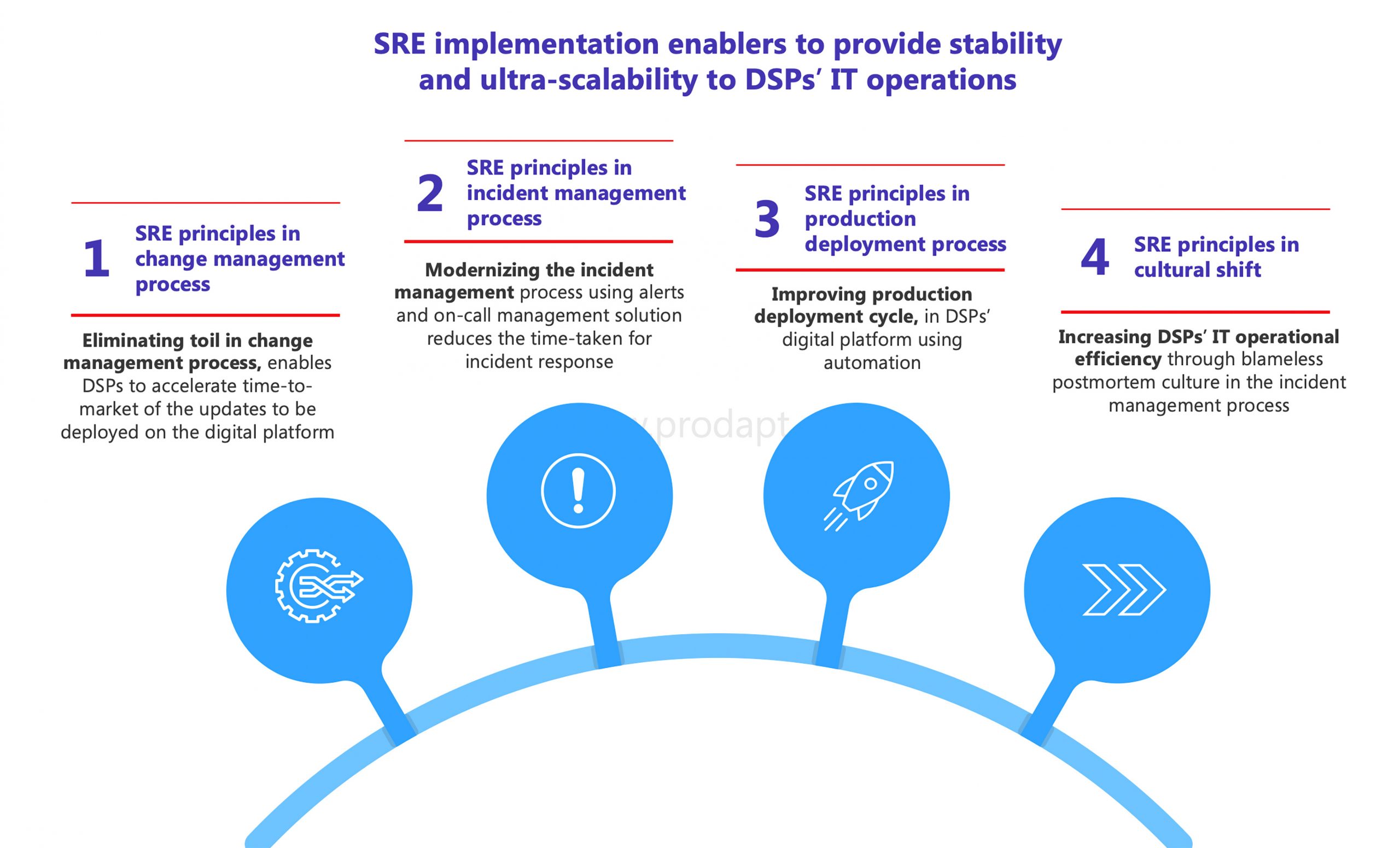 SRE effectively ends the age-old battle between development and operations.
The answer is Site Reliability Engineering (SRE) principles, which is a prescriptive way of implementing DevOps. SRE creates a playbook that streamlines ITOps and shields people from critical situations, while those are being handled.
Development teams can focus on feature development instead of achieving and maintaining service levels in the form of incidents and uptimes, thereby improving the reliability of the business-critical operation.