Building an effective order processing system with easy tracking
Leverage smart dashboards for end-to-end order tracking and monitoring to prevent order fallouts and enhance customer experience
An efficient order lifecycle management (OLM) is vital for a smooth order process at every stage, starting from order placement to order delivery. The OLM must provide seamless experiences for both businesses and consumers to gain a competitive advantage.
However, service providers in the connectedness industry often experience challenges associated with siloed systems, order complexity, legacy systems, and manual order tracking. These lead to increased order fallout, high OPEX, reduced customer satisfaction and low order visibility.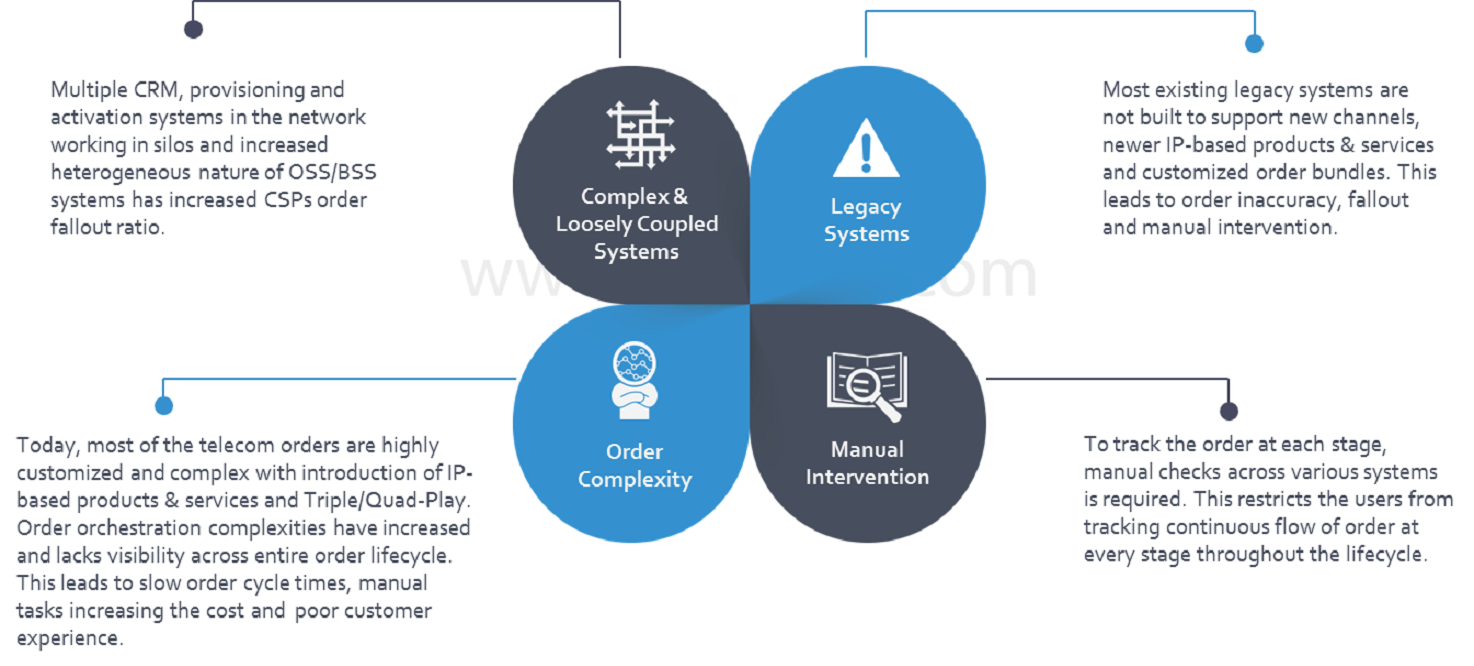 Figure : Challenges in Order Lifecycle Management
Service providers must enable an end-to-end view of the orders, throughout the workflow, with real-time status to reduce the order fallouts and revenue leakage in a big way. An Order Assurance Dashboard with Backend Integration is the most optimized solution to a majority of Order Lifecycle Challenges. This dashboard provides:
Integration with backend systems: Provide APIs for quicker integration with all underlying systems which are part of the order lifecycle and fetch order status from each of them
End-to-end view of the order: Provide a view of all the orders as they pass from order entry to provisioning to billing
Order fallout tracking: Track and highlight orders which have breached SLA for immediate action
Reporting: Provide order flow reports on a daily, weekly, monthly, and yearly basis for individual products/services and regions
System health monitoring: Perform continuous monitoring to provide performance report and availability of all the integrated systems.​This will help in taking preventive measures and avoiding revenue leakage
An end-to-end view of the orders with real-time status tracking reduces order fallouts and revenue leakage in a big way.