Prodapt Solutions has won two eminent awards at the famed Asia Outsourcing Congress on 19 Feb 2016. The organizational award was for "Outsourcing Innovation of the Year". Prodapt's head of business process services, Prakash Ramakaimal won the leadership award for "Role Model & Exemplary Leader". The award celebrates Prodapt's long-standing vision of high innovation at the workplace.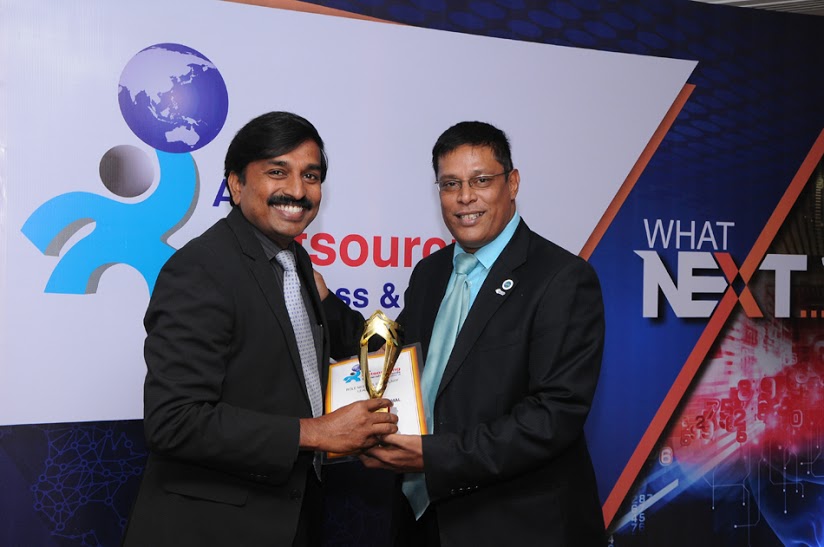 Prodapt was one of the many companies that applied for the coveted Asia Outsourcing Congress awards. The event was held on 19th of February in Taj Lands End, Mumbai.
Speaking about the award, Prakash Ramakaimal said: "The Process Experience Lab is an innovative vision that fulfils the knowledge quest of our employees and customers. The idea was to create a touch-and-feel experience for learning, and I am happy that it was recognized by Asia Outsourcing Congress."
Prodapt established the Process Experience Lab in 2015, and it became the go-to place to learn about the various innovations in telecommunications and get a touch-and-feel experience on the latest technologies. This lab has helped develop the talent across all processes at Prodapt.
About Prodapt
Prodapt is a leading provider of IT, engineering and business process services (BPS) with a major focus on the communications industry. Prodapt works with communications service providers (CSPs), ISVs, and NEM customers to help maximize value and reduce cost from IT and network engineering investments. Synapt, the IoT division of Prodapt, has established its dominance in the IoT market with cutting-edge solutions, services, and products.
Headquartered in Chennai, India, Prodapt has additional locations in India, US, Europe and South Africa. Prodapt is part of the 120-year-old Indian business conglomerate, the Jhaver Group. The Group employs over 15,500 people across 64 countrie
CloudBlue and Prodapt form Alliance to Deliver Differentiated Cloud-based Services to Digital Service Providers (DSPs)
Sep 28, 2021 (New York) - Prodapt, a leading global technology consulting and managed services provider to the connected
Prodapt to Showcase 5G, Cloud and Customer Experience Thought Leadership at TM Forum's Digital Transformation World Series 2021
Prodapt is a Finalist at TM Forum's Excellence Award 2021 in the Cloud Native IT and Networks category
Sep 23, 2021 (
Prodapt Acquires Innovative Logic, will Expand to Silicon Valley, and Serve Global Digital Platform Companies
Aug 19, 2021 (New York): Prodapt, the leading consulting, technology & managed services provider to the Connectedness ve