Liberty Global, the largest international cable operator, announced Prodapt as the winner of the Best Support and After Sales Award at the Liberty Global Tech Summit held at Ziggo Dome in Amsterdam on Sep 16, 2015.
Liberty Global, the world's largest international cable company, announced the winners of its 2015 Vendor Awards at the Technology Summit at Ziggo Dome in Amsterdam.
The Liberty Global Tech Summit is an annual get-together of over 1500 people including senior executives from more than a hundred key vendor partners and Liberty Global's management teams in the areas of technology, IT, product development, and procurement.
During the event, Prodapt received the award for Best Partner for Support and After Sales. The award recognizes a partner for their quality of service, support performance, issue resolution, and capability of engineers. Prodapt was selected among leading global system integrators and suppliers of Liberty Global.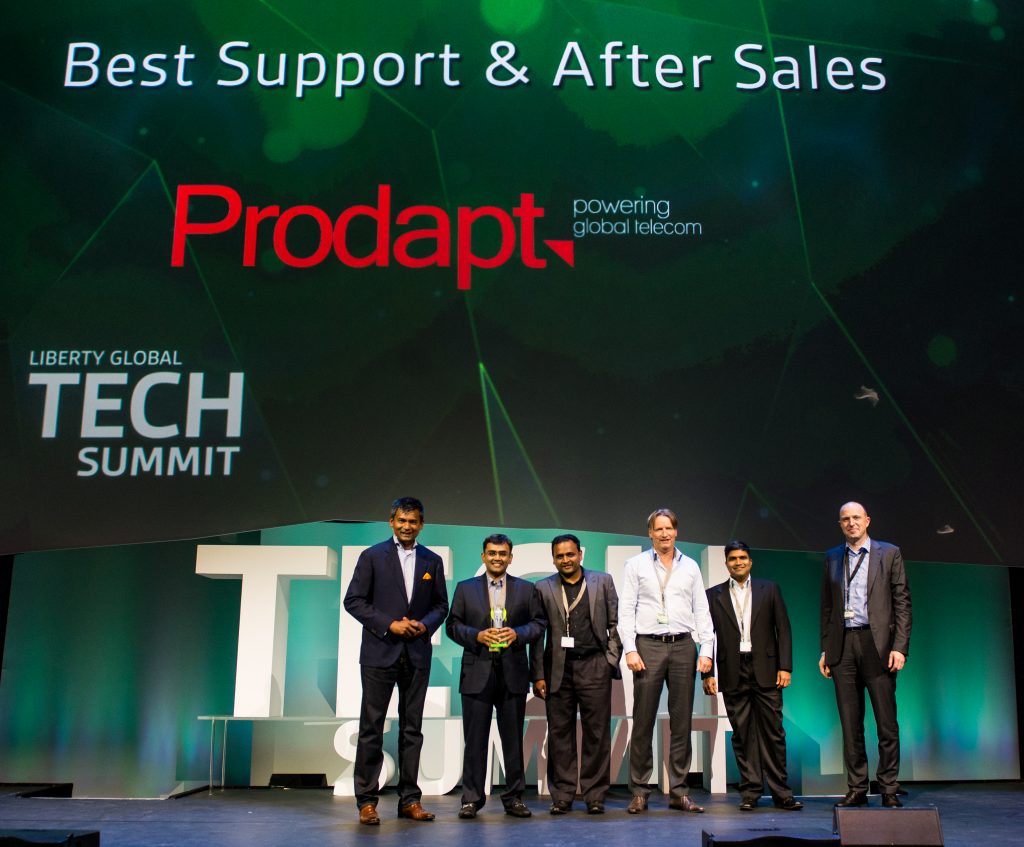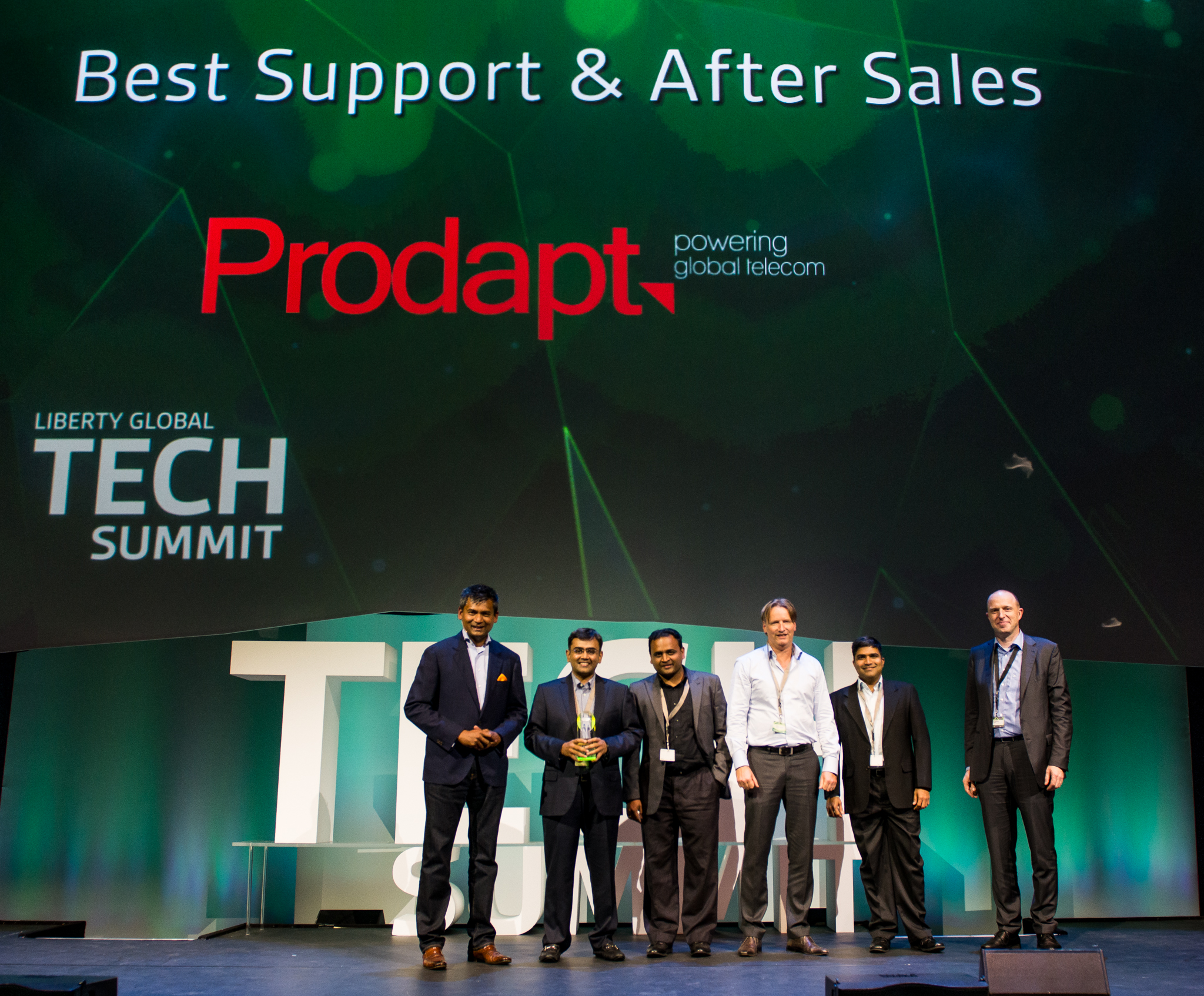 Liberty Global's announcement states, "The winners of the Technology Awards are selected based on feedback and recommendations from a large number of senior executives from across Liberty Global. In this way, Liberty Global acknowledges the relationships with its partners and suppliers, especially those that have structurally supported ahigh-level of development and innovation across the enterprise."
Accepting the award, Vedant Jhaver, CEO of Prodapt, said: "It is an honor to be recognized for our quality and capabilities by a global leader in the communications industry. I would like to thank Liberty Global for this award and acknowledge the strong partnership that has developed between us. Prodapt's singular focus on the communications industry has helped us emerge as a leading global partner to the industry around technology, network, and operations services."
The Liberty Global Tech Summit also showcased innovation in the telecommunication and cable industry. As a part of the Tech Summit, Prodapt demonstrated its innovative services for the telecom and cable industry including O/BSS capabilities, Network Services, IoT, and Business Process Services.
Awards were also distributed in four other categories – Best Product & Service Quality, Best Innovation & Breakthrough, Sustainable Supplier, and PartnerSpark. The winners in those categories were Huawei, Alcatel-Lucent, Cisco, and Dell respectively.
CloudBlue and Prodapt form Alliance to Deliver Differentiated Cloud-based Services to Digital Service Providers (DSPs)
Sep 28, 2021 (New York) - Prodapt, a leading global technology consulting and managed services provider to the connected
Prodapt to Showcase 5G, Cloud and Customer Experience Thought Leadership at TM Forum's Digital Transformation World Series 2021
Prodapt is a Finalist at TM Forum's Excellence Award 2021 in the Cloud Native IT and Networks category
Sep 23, 2021 (
Prodapt Acquires Innovative Logic, will Expand to Silicon Valley, and Serve Global Digital Platform Companies
Aug 19, 2021 (New York): Prodapt, the leading consulting, technology & managed services provider to the Connectedness ve