16-06-2017 (New York, USA)—Global technology and operations innovator Prodapt presented Telebots™, the robotic process automation framework, at TM Forum Live, in Nice, France through 15 – 18 May 2017. Prodapt showcased its value proposition at the booth 323 and hosted an invitation-only lunch briefing session as well. TM Forum Live is an annual telecom tradeshow that sees much participation from leading global telecom companies.
Prodapt was one of the key sponsors of TM Forum Live 2017 and showcased its expertise across RPA, consulting, O/BSS, SDN/NFV, infrastructure management, and IoT at the event.
The exclusive, invitation-only lunch briefing session was organized by Prodapt on 16th May to present its capabilities in RPA and its cutting-edge RPA framework, Telebots™, to the invited guests. During the session, Prodapt presented a success story with a customer, a leading provider of data and voice communications to businesses in North America, showcasing Telebots™ RPA engagement. In addition, the session touched upon the development of RPA as a global emerging technology that helps communications and digital service providers save costs and generate better revenues.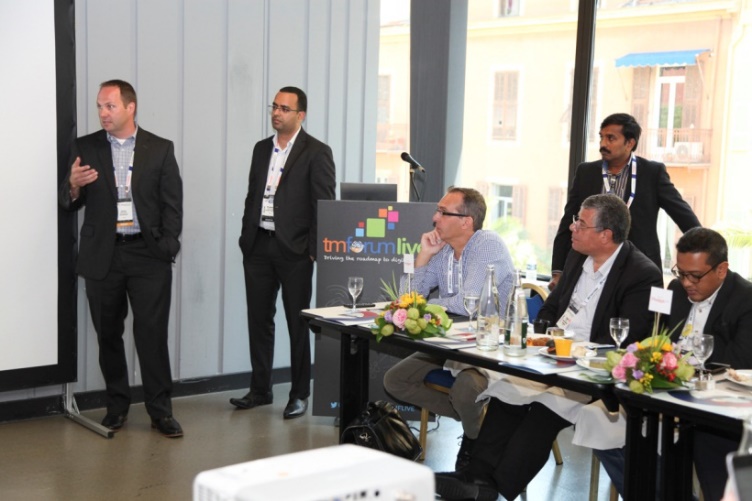 Telebots™ is a framework created specifically for CSPs, delivering pre-built process accelerators to obviate monotonous, time-consuming tasks. Telebots™ helps free up manpower for more critical, creative tasks, thus improving productivity. The session managed to engage well with the attendees, prompting inquiries and establishing Prodapt's thought leadership in this domain.
Prodapt held several customer interactions at the booth around various topics including IoT, O/BSS, SDN/NFV, and telecom consulting. TM Forum Live provided a good platform for all participants to network and extend the thought leadership in a variety of telecom technologies.
About Prodapt
Prodapt is a leading global IT services and operations company focused on telecommunications and IoT. Prodapt works with the communications & digital service provider ecosystem to help maximize value and reduce cost from IT and network engineering investments. Prodapt has delivery centers in the US, Europe, and South Africa, and India. Prodapt is part of the 120-year-old Indian business conglomerate the Jhaver Group, which employs over 16,500 people across 64 countries. Prodapt is an ISO 9001:2008, ISO 27001:2013, SSAE16, and CMMI Level 3 certified company.
CloudBlue and Prodapt form Alliance to Deliver Differentiated Cloud-based Services to Digital Service Providers (DSPs)
Sep 28, 2021 (New York) - Prodapt, a leading global technology consulting and managed services provider to the connected
Prodapt to Showcase 5G, Cloud and Customer Experience Thought Leadership at TM Forum's Digital Transformation World Series 2021
Prodapt is a Finalist at TM Forum's Excellence Award 2021 in the Cloud Native IT and Networks category
Sep 23, 2021 (
Prodapt Acquires Innovative Logic, will Expand to Silicon Valley, and Serve Global Digital Platform Companies
Aug 19, 2021 (New York): Prodapt, the leading consulting, technology & managed services provider to the Connectedness ve