Prodapt launches a new experience in learning, the Telecom Process Experience Lab, which features actual working models of telecommunication technologies and equipment.
CHENNAI, INDIA—Prodapt Solutions broke new grounds with a novel experience in the telecommunication domain with the introduction of the Telecom Process Experience Lab, a unique addition to the Business Process Services division of Prodapt. The lab has been set up in the Chennai facility of Prodapt.  This is to address the growing gaps of employees in understanding the domain in depth. It also goes a long way in addressing the needs of end customers, connecting to the process and doing the steps right first time. In addition, it showcases Prodapt's process domain expertise, capabilities, innovations, and best practices in the telecom domain.
The lab provides a full view of how a wireline or wireless connection is established, in addition to a brief history of telecommunication. The training is led by a highly proficient, leading expert from the telecom Industry.
Some images from the lab are given below.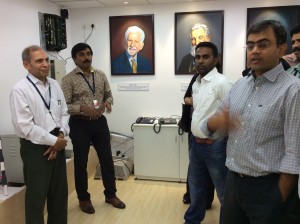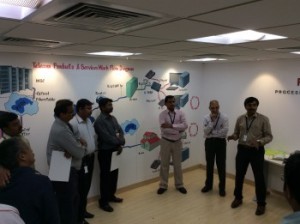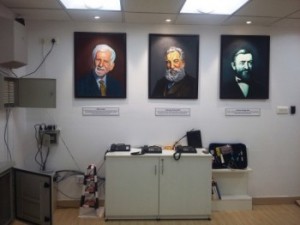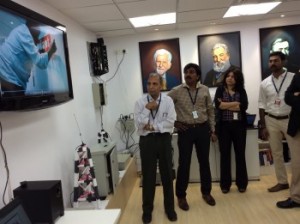 "The Process Experience Lab will provide a unique, "touch and feel" learning experience to our employees. The knowledge of how a telephone works make an employee feel connected to the process and empathize on end customer needs, irrespective of the process handled across the telecom value chain.  We have built working models of actual telephonic equipment that the users can operate themselves, for an immersive telecom experience. Truly next-gen learning!"
Prakash Ramakaimal — Global Head, Business Process Services
The employees are first exposed to basics of telecommunication titled "Digital Repository of Telecom Processes" with fundamental and application-level modules. The lab provides customized training modules and sessions to knowledge seekers, based on their requirements. In addition – training videos are stored and played back by an audio-video setup within the Lab; it also houses fully stocked library for reference purposes.
About Prodapt
Prodapt is a leading provider of IT and engineering services with a major focus on the telecommunication industry. Prodapt works with communications service providers (CSPs), ISVs, and NEM customers to help maximize value and reduce cost from Business Process, IT and network engineering investments.
Prodapt has partnered with several leading organizations in the telecom industry including Fortune 500 customers. Most of the clients are long-term customers of Prodapt and with flexibility, depth in telecom and high-levels of service as the reasons for re-engaging with us.
Headquartered in Chennai, India, Prodapt has delivery centers across India, US, Europe and South Africa.
CloudBlue and Prodapt form Alliance to Deliver Differentiated Cloud-based Services to Digital Service Providers (DSPs)
Sep 28, 2021 (New York) - Prodapt, a leading global technology consulting and managed services provider to the connected
Prodapt to Showcase 5G, Cloud and Customer Experience Thought Leadership at TM Forum's Digital Transformation World Series 2021
Prodapt is a Finalist at TM Forum's Excellence Award 2021 in the Cloud Native IT and Networks category
Sep 23, 2021 (
Prodapt Acquires Innovative Logic, will Expand to Silicon Valley, and Serve Global Digital Platform Companies
Aug 19, 2021 (New York): Prodapt, the leading consulting, technology & managed services provider to the Connectedness ve