The pandemic has been the time of record highs for video consumption. With many stuck at home, movie theaters closed, and no restaurants to dine in, people have been spending more of their lives online. But what has changed more over a period is the way people are consuming these videos. Compared to earlier days where people primarily consumed videos from their television, today they consume it from varied forms of digital devices (e.g. smart TV, streaming box/stick, gaming consoles, DVR/STB, tablet, computer, mobile). A recent ComScore OTT state report clearly shows the growing penetration of different digital devices among U.S households.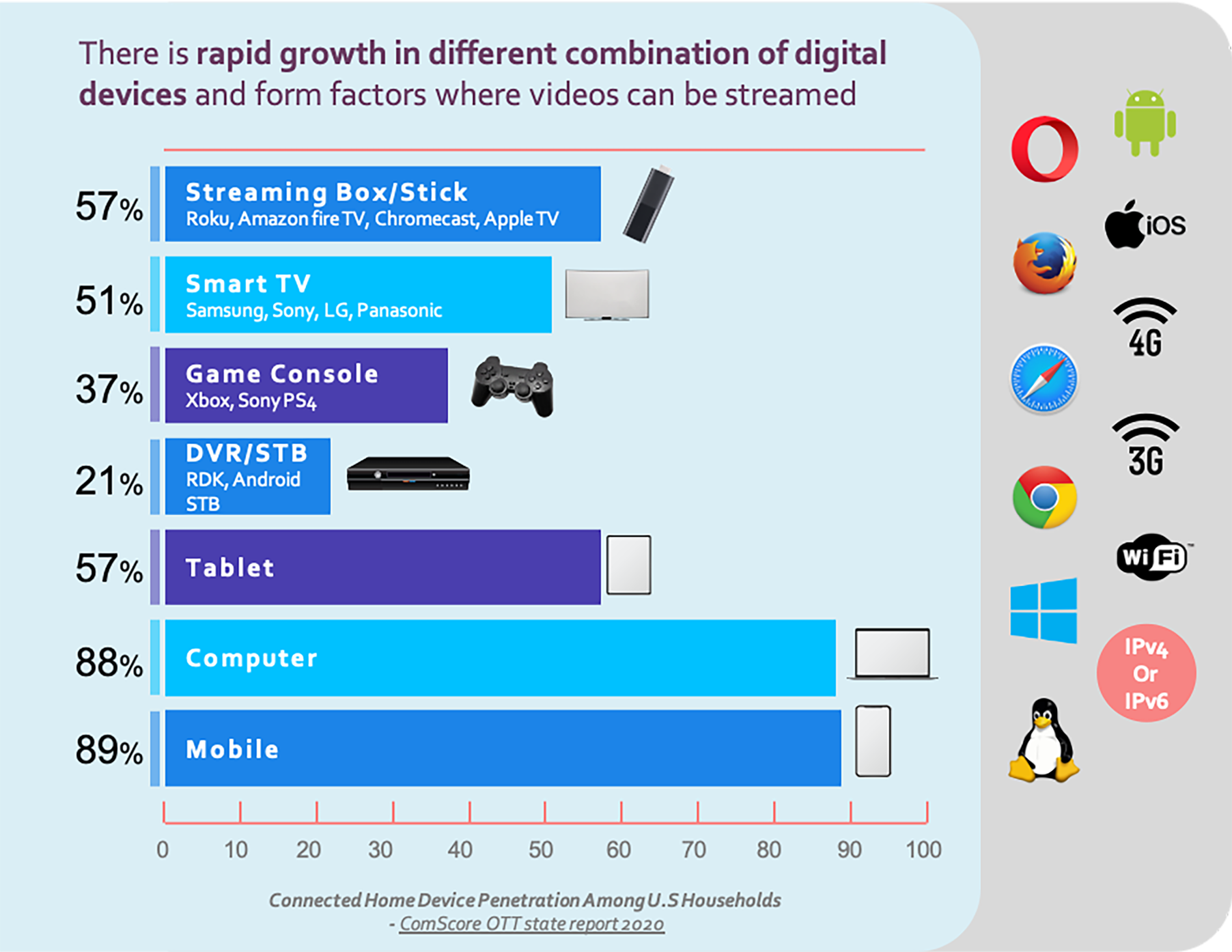 Such evolving landscape makes it difficult for Digital Service Providers (DSPs) to roll out video services to their customers. The complexity includes ensuring compatibility with a broad range of device types with different flavors of operating systems, browsers, and network connectivity. The combination of testing that DSPs need to rollout video services is humongous. But at the same time, the market demands these services just-in-time.
Delivering such seamless video services with high quality needs extensive testing, which is not possible to achieve using the traditional manual approach. This mandates DSPs to technically upgrade their way of working, the testing process, and existing release platforms.
Download this insight to know more about:
Key enablers 

with practical recommendations that can enable DSPs to roll out the video services more seamlessly.
How this helped a leading DSP in Europe to roll out video streaming services with 

flawless quality 

and 

3X acceleration

 

in time to market.
Authors:
Sekar K
Sumit Thakur
Kaarthick R
Connect with Us
We're ready to help your business grow. Let's talk about what service is right for you.